Ivy leaf pendant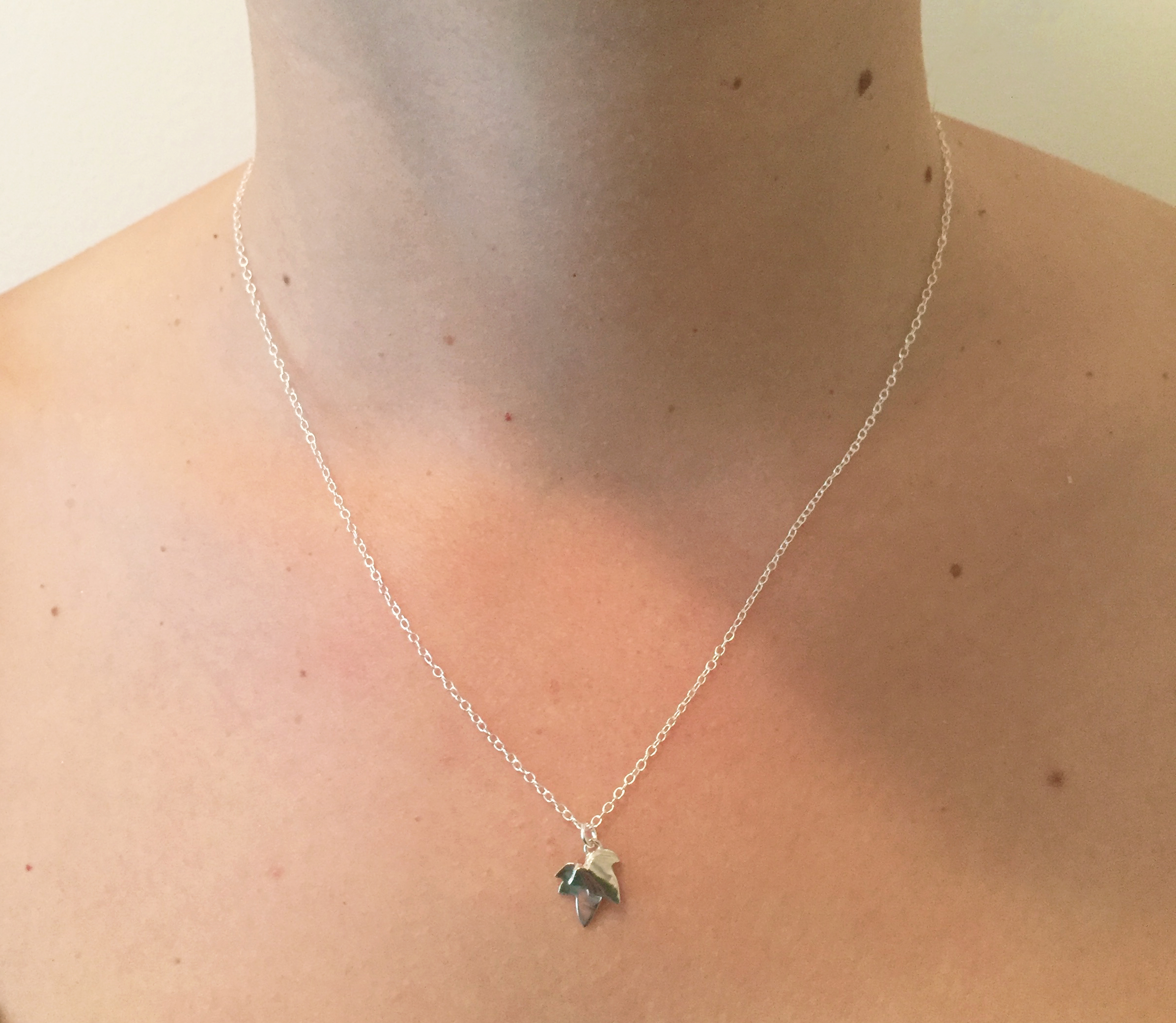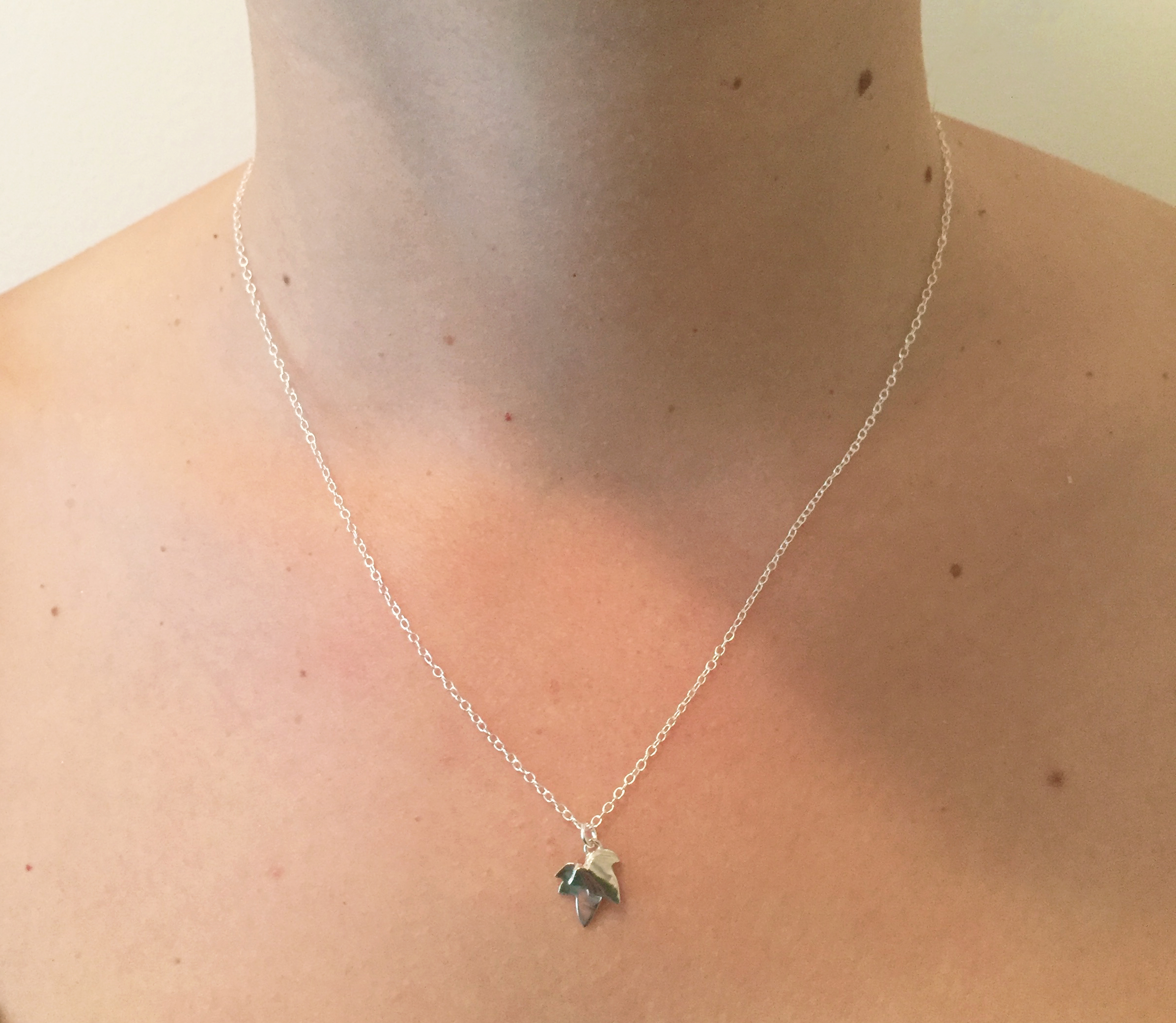 Ivy leaf pendant
This delicate pendant features two overlapping Ivy leaves. Made completely by hand, I draw each individual leaf onto the raw material with a scribe, much like the drawings from within my sketch book. Then the leaf is cut out by hand and formed into these beautiful 3D shapes.
A stunning pendant that is perfect for wearing every day. The Ivy leaf was selected for this collection as it is symbolic of friendship and growth.
FREE UK SHIPPING - For all other countries please see SHIPPING INFORMATION
When in stock this item will be dispatched within 1 - 2 working days. In a hurry? Please contact Fiona for an estimated delivery date to your location.